By Clode Moradi, MSPFP, CFP®
"Content people are not chasing happiness, but they are investing their mental energy and awareness in areas of life that can manifest true fulfillment and joy."
Content and Positive People
Take a second and think about someone you know that stands out from all the rest, as being positive and truly content with their life. This person may be someone you know well or someone that just emanates this kind of energy. These individuals come from all walks of life. Some are healthy, some have medical challenges, some are well off, and some don't need much. What makes these people so different from others?
It's very easy and human to look at someone like this and come up with reasons and excuses as to why they are content, and we are not. We may look and think, he or she has no monetary issues, he or she has a good spouse, or their children aren't as challenging.  We may even think that they were lucky and born that way. My challenge to you is to look deeper. In looking deeper, one of the things that many content and positive people share is that they live a lifestyle that fits and nurtures balance, self-acceptance, awareness, kindness, and lays down the foundation for fertile ground on which contentment can exist and grow. Notice, I said they live a lifestyle, but a lifestyle (the way we choose to live life) is internal first. The internal life dictates our external experience and perceptions. Content people are not chasing happiness, but they are investing their mental energy and awareness in areas of life that can manifest true fulfillment and joy.
How Does This Relate to Money
So, how does this relate to money and wealth? In many situations, people view wealth as a pursuit, the same way people view happiness as something to chase in life. However, wealth is just like anything else. It is a byproduct of investing your money and  some of your focus on things that will create the fertile soil on which your financial life can grow on.
Making more and more money will not guarantee that you will be fulfilled financially. On the contrary, making more often times creates more challenges and more stress, if you're on a blind pursuit. That's why goal planning is so important and too often overlooked or too simplified. In my experience it isn't often simple, because we have to dig through the layers of the conditioned mind if we are to find out what we really need. Goal planning should allow you to dig deep and define what your true intentions are. Often times, I spend months working with a client just on clarifying these goals, so we can lay down the foundation on which to get there. We look at the desired byproduct and adjust life accordingly. In other words, the destination becomes a byproduct of the lifestyle that is necessary to get there.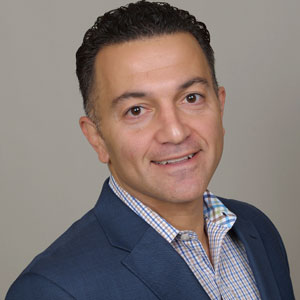 Clode Moradi, MSPFP, CFP®
Clode is an independent Certified Financial Planner™ and has a  Post-CFP® Masters Degree in Advanced Personal Financial Planning, from Kansas State University, one of the most prominent financial planning universities in the nation. He graduated at the top of his class with a 4.0 GPA and was awarded a nomination and acceptance into the honorary society of Phi Kappa Phi to represent the importance of higher education in the Financial Planning industry.
Clode specializes in taxation, retirement, and investment planning as they relate to personal goals and quality of life. He also holds a Graduate Level Certification in Financial Therapy, and has written extensive research articles on financial topics such as goal based portfolio construction, how to define "financial success", money psychology and its manifested human behaviors, and various other topics related to finance, taxation, and human behavior as they relate to one's quality of life. Clode also has a Bachelor's Degree in Personal Financial Planning, where he graduated Summa Cum Laude from Franklin University of Ohio. He is an active member of the Financial Planning Association and Financial Therapy Association.
Clode is the founder of Brilliant Financial Strategies, LLC. He started in the financial industry more than 20 years ago and created BFS as a platform to offer financial planning at a much deeper level. Clode feels that Financial Planning needs to break out and surpass the status quo. "Our job is to help clients make use of their financial potential to build a meaningful life".
He enjoys spending quality time with his wonderful family. Clode's hobbies include saltwater fishing and Brazilian Jiu-Jitsu. Clode is the creator of a group called Kool Kids Fish that introduces kids and their parents to the hobby of fishing, as a means of spending quality time together. Clode also coaches a kids Jiu-Jitsu Competition class at Gracie Barra La Canada-Flintridge, where he works with kids and teens that compete in Jiu-Jitsu tournaments nationally. One of his most valued personal accomplishments is receiving his brown belt in Brazilian Jiu-Jitsu from ADCC world champion Orlando Sanchez of Gracie Barra.
Clode's approach to life, money, and financial planning is to create quality of life through balance and honest self-reflection. He believes that abundance can only have value when there is balance in one's household, family, and internal being. He brings this approach to all aspects of life.
Disclaimers
This article is for reference and informational purposes only and does not provide tax, legal, or accounting advice. It is for guidance only and not a substitute for the user seeking personalized financial planning and professional advice. It is not intended to provide, and should not be relied on for, tax, legal or accounting advice. You should consult your own financial, tax, legal, and accounting advisors before engaging in any transaction.